More Fun in Chamonix

Thursday was a lazy day as we contemplated our next objective. Because of the winter conditions, and marginal weather, we ruled out a climb of The Matterhorn.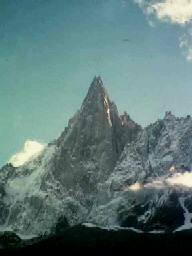 We decided on a moderately technical day climb of Petite Aiguille Verde near Mont Blanc. Upon checking the tram schedule, we found out that it was down for maintenance. We decided that we were too wimpy to hike in, so we changed plans again.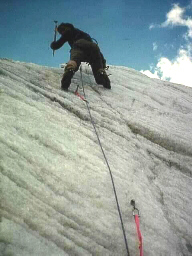 Our new plan was to take the cog-rail train to the Mer de Glace glacier, ascend the glacier to some seracs, and do some ice climbing. Thursday afternoon I found a great pair of Charlet step-in crampons at a climbing store that I had to have (especially after my old crampons failed me a few days earlier). Friday morning we took off for Mer de Glace and had a great time.

In the meantime, Philippe was developing a serious dental problem. Evidently (according to a Dentist a few days later), the altitude caused a problem with some previous dental work that eventually developed into an infection.

Click here to continue…